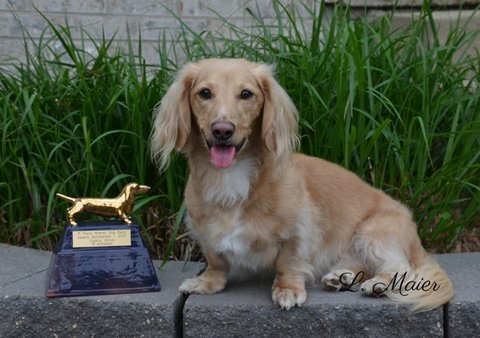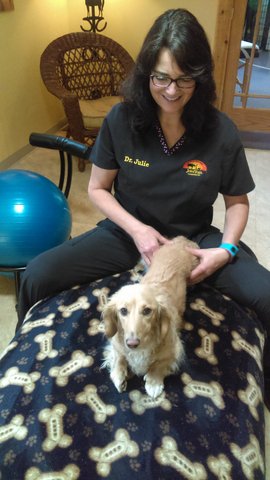 Meet one of Animal Holistic Care Specialists top dogs. Bentley, the "Wonder Weiner" is what his friends call him. He is a non-stop blur of naughtiness but more fun than one could ever imagine. To say he is ball crazy is a bit of an understatement. He is possessed; always on the go searching for his ball. Any food item in his path is also fair game. He has stolen more lunches than we can count. If it is left unguarded, it is his.
Bentley participates in the sport of flyball but prefers visiting box judges and posing for photographers to bringing the ball back. Then there is swimming. He is a water rat. Lake, pond, mud puddle, he's in. Bentley has also competed in dock diving which he loved but it is not the best sport for him with that long back. His real forte is running, and he is fast. October is the highlight of his year when many communities host Weiner Dog Races in conjunction with their Oktoberfest celebrations. He has been Top Dog in many of those events. This past Nov he was entered in an AKC Fast CAT event and took over the #1 spot for dachshunds clocking in at 21.37mph.
Many thanks to Dr. Julie for keeping him aligned.